We believe our goods are meaningful because of the thoughtfulness of the people behind them
Chandra Lampshades is one of the leading lighting companies dealing in technical, architectural and decorative Lighting for Indoor & Outdoor applications.
Having its own state of the art manufacturing facilities in Bangalore, CLS has been successfully partnering project lighting requirements in India since 1991. Representing several international and Indian brands with three prominent showcases in the Silicon Valley of India – Bangalore, besides an experience centre at Delhi, CLS is a preferred partner for lighting in projects.
Aligning itself with the government's vision to "MAKE IN INDIA", the emphasis has been on manufacturing international quality products and offering same locally at Indian pricing,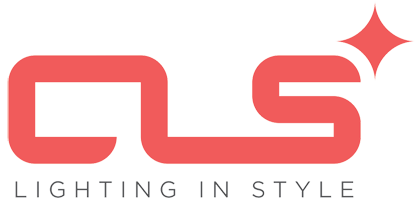 offers a portfolio of products that are innovative, combining efficiency with elegance with a strong focus on customization to suit various applications and client needs.
Servicing the clients with services that include light planning & design, customized lighting solutions and creation of artificial light as near natural, CLS has a high degree of customization and localization using various base materials to produce metal based, acrylic & polycarbonate based and fabric lighting fixtures.
CLS takes pride in partnering lighting projects that include residential, commercial, hospitality, shop lighting besides modern workspaces for both indoor & outdoor applications.
Some of the well-known projects that are illuminated by CLS include Capgemini, God's Gym, Google, BNP Paribas, Xerox, Yahoo, Centun, City, CMH Park, CTS, Headstrong, Mercedes, P&G, Misys, Phoenix Market City, Star Bazaar, TCS, Wells Fargo, Mantri Paradise, Mantri Sarovar, Mantri Classic, Mantri Altius, Sobha valley View, Sobha Arena, Sobha Forest View - External and Club house, Sobha Halcyon, Sobha Indraprastha, Sobha La Bella Vita, Salarpuria Greenage, RMZ Galleria, RMZ Sawaan, TCS Pan India, Infosys, CTS (Chennai, Bangalore, Pune), IBM Bangalore, BNP Paribas Chennai, Ernst & Young (Kochi, Trivandrum), Prestige Menswear, Fastrack Showroom, Bhima Jewellery(Pheonix Mall), Diani(UB City), Skyye Lounge (UB City).
Awards & Certificates